Introduction to Dafabet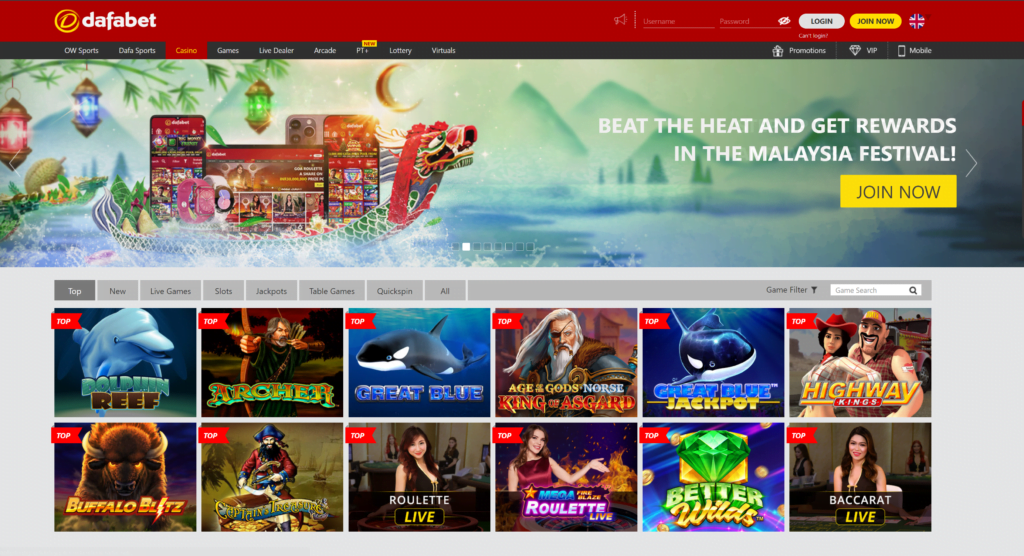 Dafabet is a popular online gambling platform that offers a variety of gaming experiences, including sports betting, casino games, and live casino action. This article will guide you through the process of logging in to Dafabet and provide useful information on its features, security, and more.
Read more about DAFABET | Online Casino Malaysia 2023 Honest Review
Read more about How To Install Dafabet Mobile App
Creating a Dafabet account
To start enjoying the wide array of games and betting options, you first need to create a Dafabet account.
Registering for a new account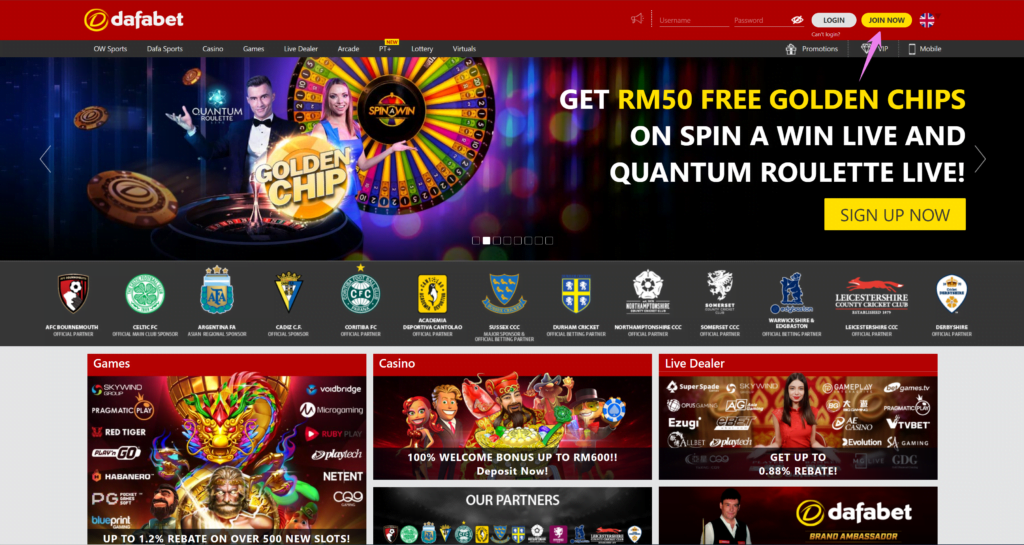 To register, visit the Dafabet website and click on the "Join Now" or "Register" button. Fill in the required details, such as your name, email address, username, and password. You may also need to provide your date of birth, country of residence, and preferred currency.
Account verification process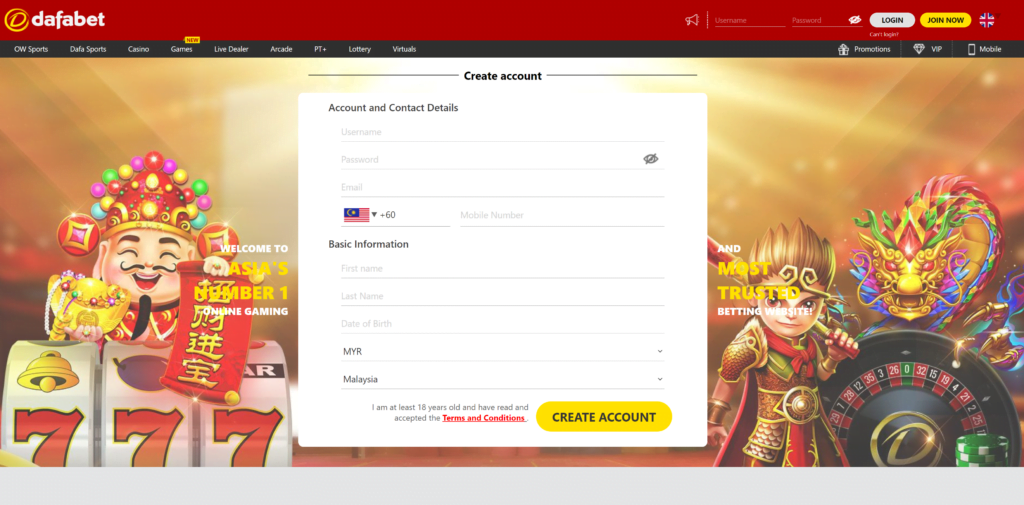 Dafabet may require you to verify your account by providing a copy of your government-issued ID, proof of address, and other necessary documents. This process ensures the security of your account and complies with regulatory requirements.
How to log in to Dafabet
After successfully creating and verifying your account, you can log in to Dafabet using either the desktop or mobile platform.
Desktop login process
Visit the Dafabet website and click on the "Login" button located in the top-right corner. Enter your username and password, then click "Log In" to access your account.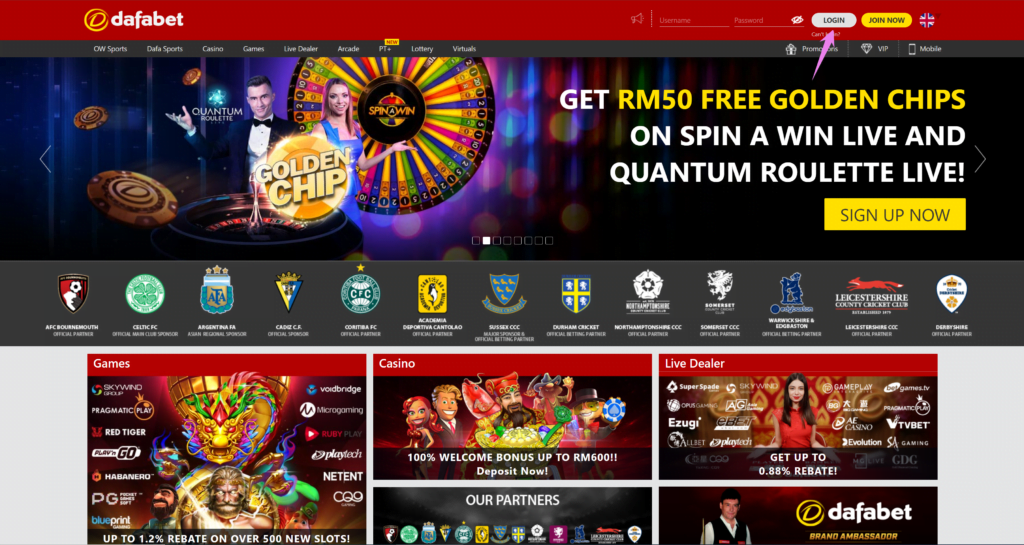 Mobile login process
For mobile users, download the Dafabet app from the App Store or Google Play Store. Open the app, enter your username and password, and tap "Log In."
Troubleshooting common login issues
Experiencing issues while logging in can be frustrating. Here are some common problems and their solutions to help you regain access to your Dafabet account.
Forgotten username or password
If you can't remember your username or password, click on the "Forgot username/password?" link on the login page. Provide your registered email address, and Dafabet will send you instructions on how to reset your credentials. Be sure to check your spam folder if you don't see the email in your inbox.
Account locked
Your account may be locked due to multiple failed login attempts or for security reasons. In such cases, Dafabet's customer support team is there to help. Reach out to them through live chat, email, or phone and provide your account details. They'll guide you through the necessary steps to unlock your account.
Technical issues
If you're encountering technical difficulties while trying to log in, try these troubleshooting tips:
Clear your browser's cache and cookies: Stored data may sometimes cause login issues. Clearing your cache and cookies can help resolve this problem.
Use a different browser: If the issue persists, try using another browser, such as Google Chrome, Mozilla Firefox, or Microsoft Edge, to see if the problem is browser-specific.
Update your browser: Ensure that your browser is up-to-date, as outdated versions may cause compatibility issues.
Disable browser extensions: Some browser extensions, particularly ad blockers and privacy tools, may interfere with the login process. Temporarily disabling them might resolve the issue.
Check your internet connection: Ensure that your internet connection is stable and functioning correctly. If not, try restarting your router or contacting your internet service provider for assistance.
Disable VPN or proxy: If you're using a VPN or proxy, try disabling it and logging in again. Some VPNs or proxies may cause connectivity issues with Dafabet's website.
Try the mobile app: If you're still unable to log in through the desktop website, download the Dafabet mobile app and attempt to log in using your smartphone or tablet.
Remember, if none of the above solutions work, don't hesitate to contact Dafabet's customer support team for further assistance. They're available 24/7 to help you with any issues you may encounter while using their platform.
Depositing and withdrawing funds
Managing your funds on Dafabet is simple and secure. The platform supports a variety of payment methods and ensures smooth transactions for both deposits and withdrawals.
Payment methods
Dafabet offers a wide range of deposit and withdrawal options to cater to its diverse user base. Some popular payment methods include:
Credit and debit cards (Visa, Mastercard, Maestro)
E-wallets (Skrill, Neteller, ecoPayz)
Prepaid cards (Paysafecard)
Bank transfers (wire transfer, local bank transfer)
Cryptocurrencies (Bitcoin, Ethereum, Litecoin)
Note that the availability of these methods may vary depending on your location and currency.
Depositing funds
To deposit funds into your Dafabet account, log in and click on the "Cashier" or "Deposit" button. Select your preferred payment method, enter the amount you wish to deposit, and follow the on-screen instructions to complete the transaction. Most deposits are processed instantly, allowing you to start playing or placing bets immediately.
Withdrawing funds
When you're ready to withdraw your winnings, visit the "Cashier" or "Withdraw" section of your account. Choose your preferred withdrawal method, enter the amount you'd like to withdraw, and submit your request. Keep in mind that you may be required to complete a verification process before your withdrawal is approved, especially for large amounts.
Processing times
Withdrawal processing times can vary depending on the selected payment method. E-wallet withdrawals are usually the fastest, taking up to 24 hours, while credit/debit card and bank transfer withdrawals may take 2-5 business days. It's essential to check Dafabet's terms and conditions for specific information on processing times and fees associated with each method.
If you encounter any issues or have questions regarding deposits and withdrawals, Dafabet's customer support is available 24/7 to assist you.
Conclusion
In conclusion, Dafabet is a reputable and user-friendly online gambling platform that offers a wide variety of gaming and betting experiences, catering to a diverse audience. From creating and verifying your account to successfully logging in and managing your funds, the platform ensures a seamless and enjoyable experience for its users.
With robust security features such as SSL encryption and two-factor authentication, you can have peace of mind knowing that your personal and financial information is well protected. Dafabet's extensive range of offerings, including sports betting, casino games, and live casino, keeps players engaged and entertained.
Moreover, Dafabet's commitment to customer satisfaction is evident through its responsive customer support, available 24/7 to address any issues or inquiries. The platform also offers attractive promotions and bonuses, making it even more appealing to new and seasoned players alike.
By following the steps outlined in this article, you'll be well-equipped to log in to Dafabet and make the most of your online gambling experience. And remember, gamble responsibly and enjoy the thrill and excitement that Dafabet has to offer.